Robust Systems and Towering confidence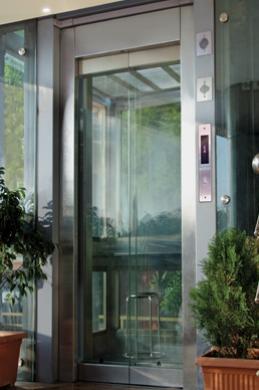 Elevating People to Greater Heights since 2000, Cooper Elevators has set a benchmark in its robust systems, maintaining a consistent service quality. A full-fledged system is evolved, when a group of interdependent items contribute to an integrated whole. While the underlying concept of a system remains unchanged, the way we perceive this concept and apply it to cater to the varied needs of customers, is what differentiates Cooper Elevators from the rest.
Flexibility at par with Dynamism: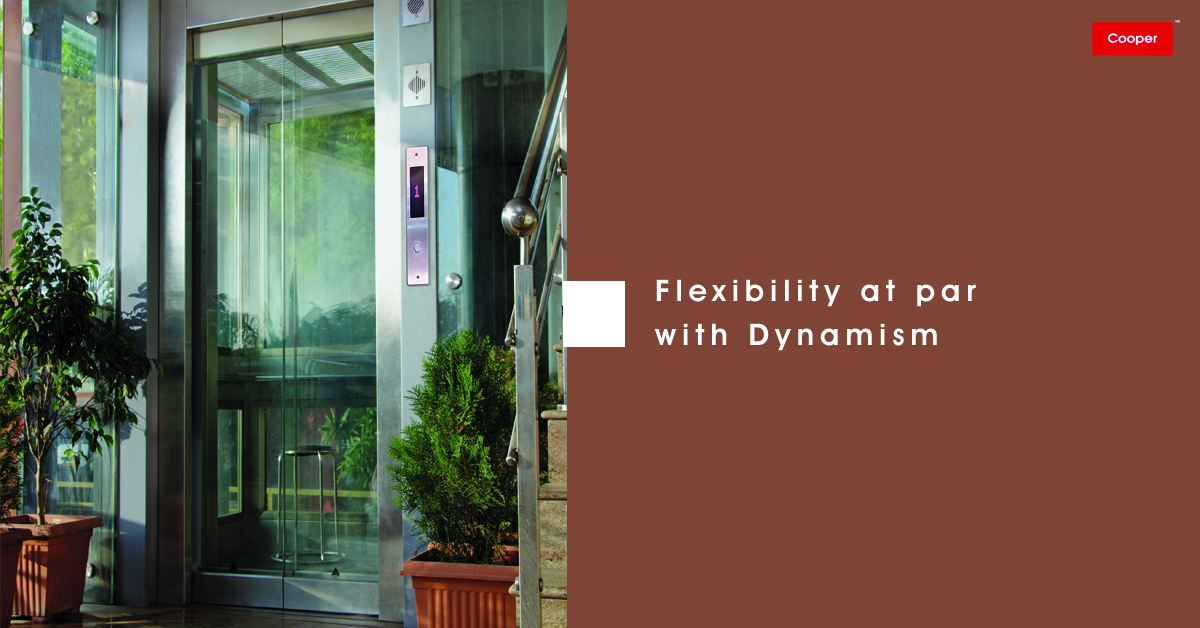 Known for its impeccable standards, Cooper Elevators brings together, a bespoke aesthetics with an unmatched convenience in installation, usage and maintenance, Cooper elevators contributes this towering success to a strong system that is flexible in a dynamic business environment, unaltered by any challenges that has come its way.
The Robust systems implemented at Cooper Elevators aims at: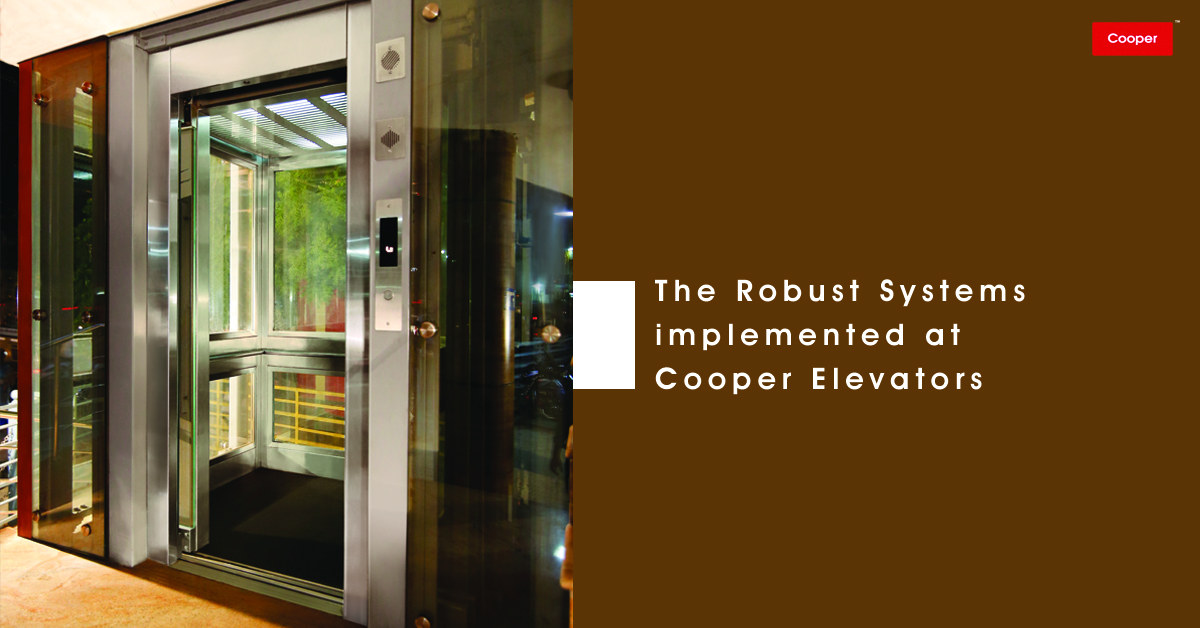 Optimal Performance
Installing & Handling with ease
Customising its products in accordance with customers' utility.
Prompt after sales service
Impeccable Workmanship
Thereby Gaining a competitive edge in the industry and recreating its brand image every time. with one of its' recent installation of a Glassy, Scenic Hydraulic Lift G+2, with automatic centre opening door at Data Udipi.
Array of Towering Confidence: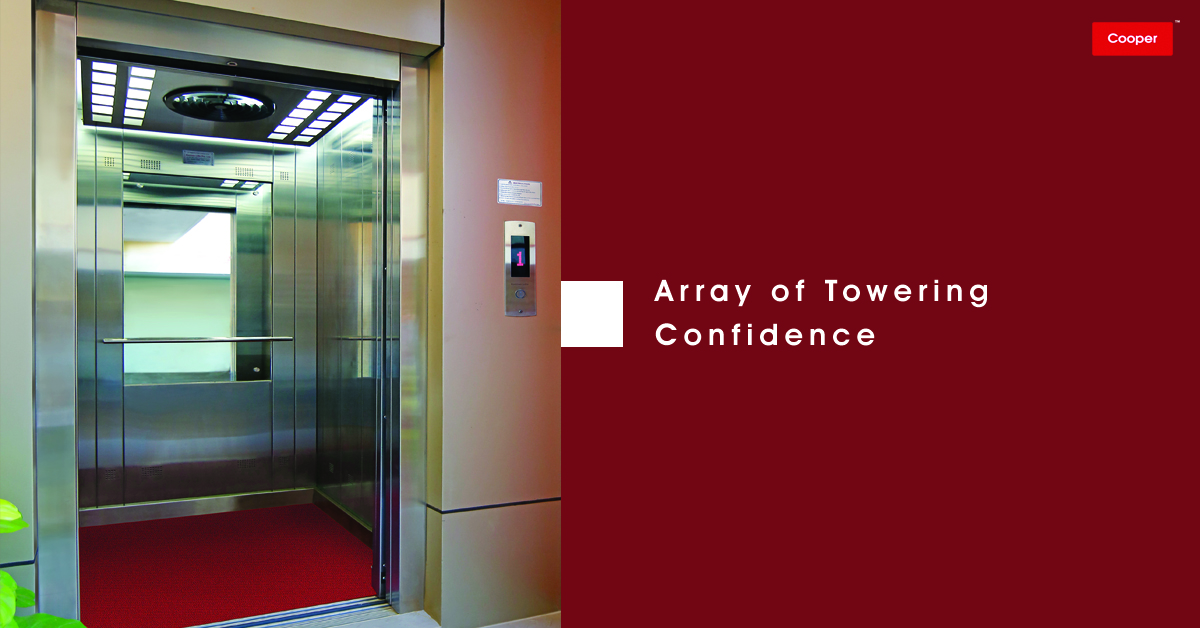 With this unmatched credibility in offering a wide range of quality products to its customers, it would be apt to say that Cooper Elevators has gained towering confidence among its clients like- S&S Foundation, Span Engineers, Ceebros, Harmony Homes, TATA, Tanishq, Bangalore Railways to name a few.
Bringing in such robust systems, Continuous Improvement is what we believe could make this towering confidence soar high and tall and we will continue to amaze our clients with consistency in the quality of products we offer.