We Design Supply Install Modernize and Maintain all types of Elevators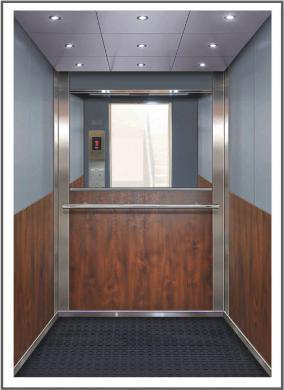 Passenger Elevators:
Cooper Elevators we design, manufacture and install a wide range of passenger lifts for the low, medium and high rise building with capacities ranging 4 to 20 passengers.
We deliver a lift on time and within budget.We continue developing new and improved passenger lift solutions, lift designs utilizing both hydraulic and traction drive systems.
Hospital Elevators:
From simple transportation of a patient on a wheelchair to wheeling away a critical patient on bed without disturbing his/her life support system with doctors and nurses attendances,smoothly silently and swiftly ,without jerks and shocks has the right choice.we have developed hospital/services especially for high-traffic public and private buildings.They fit into hospitals just as well as hotels,shopping malls,office building.They are cost-effective and reliable.
Villa Elevators :
Cooper Elevators has got a more competitive price over the products of the same quality from other companies. Hydraulic villa elevator is a different from other elevators.It has unique advantages performance and special adaptability.It adopts the high properties and high quality drive motors and pumps.Its brings extremely smooth and quiet lift running.