Simple Guide to Vehicle/Automobile Elevators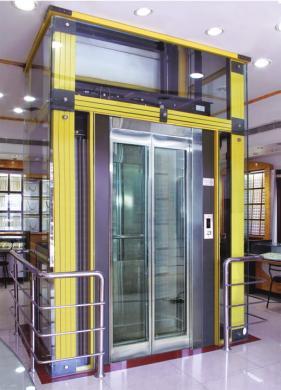 Automobile lifts are intended to move vehicles in condominiums, vehicle showrooms, garages, houses and more, our vehicle lifts provide small, easy-to-use garage or tower storage alternatives for cities like New York, Toronto, Los Angeles, San Francisco and busy locations and high-density spaces — at a fraction of the price.
Automobile elevators are an enterprise with the capacity for immediate payoff in contemporary residential projects, enabling important room gains and planning freedom for construction managers and designers. The lead: more creative architecture, a hint of comfort, and higher real estate prices.
Having reduced median rates, high load capacity, and manufacturing for hard day-to-day operating circumstances means that your car lift will last — and improve your property — for a lengthy run.
How do they work?
The most effective and common vehicle elevators are the hydraulic motors that operate according to the Pascal theory. This one that affirms that it is transferred to the full container of the liquid without decreasing its quantity when exerting stress on a liquid organ. In a container that has non-deformable holding structures, all this stress will be directed to the only stage that is allowed to discharge it.
In the case of a hydraulic lift, an actuator piston is available, that is, the place where the inlet pressure is exerted, which is a smaller size compared to the executing piston. At the stage of operation, the stress is smaller, although the range carried during it improves with regard to that acquired in the working piston. In this manner, by exerting a tiny stress for a long stroke, a large strain can be produced to raise a very heavy element.
What kinds of automobile-lifts are there?
There are several kinds of vehicle hires, depending on the sort of job to be performed. The two-post crane is often used for lifting small or medium-sized vehicles. The four-post elevator is more flexible and has the ability to carry higher tons. The garage ramps enable you to stack cars that do not have to travel for prolonged intervals of moment or in a manner that helps the parking space more effective.
There are elevators particularly intended for other requirements, such as wheel alignment facilities. You can also find mobile elevators that are more powerful than a simple hydraulic jack but not necessarily installed on the ground in a fixed manner.
In addition to these elevators, there are a large number of designs for special jobs: scissor lifts, low-rise elevators, mobile column elevators, elevators designed for small workshops and a long catalogue. Astarlifts has a lengthy background in the production, assembly and servicing of all these machinery, although it points out for its comprehensive expertise in large elevators.