Should i install a commercial elevator to my building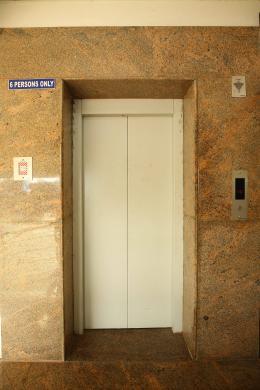 If you are the owner of a commercial building and have been seriously considering equipping your building, tenants, their businesses and customers with a modern elevator, but are not quite sure if its the best thing to do, then you might want to consider all the several advantages (listed below) that modern commercial elevator solutions offer.
The Many Perks Of Getting A Commercial Elevator Installed At Your Building
● Facilitating Smoother Business Operations
Commercial elevator help in seamlessly transports your tenants and their customers which in turn boosts productivity exceptionally. It speeds up the delivery of goods and services and allows your tenants to conduct their day-to-day business operations effectively.
● Energy Efficient
Superiorly designed commercial elevator from Cooper Elevators not only function properly but also consume the least amount of electricity possible, resulting in considerable savings for you as a commercial building operator.
● Completely Compliant With The Highest Quality Standards
All of our commercial elevators are designed in accordance with IS specifications and applicable elevator directives. Our team of specialist elevator engineers and experts device modern elevator designs that ensure that each commercial elevator that we build meets the highest standards of the quality that our clients demand for their commercial spaces and establishments.
● Compact & Space Efficient
We offer customized elevator solutions that are specially designed to take up as less space as possible of your commercial building, while also guaranteeing unparalleled operational excellence. Cooper Elevators ensures maximum space optimization through efficient elevator engineering as well as the innovative design methods adopted by our team.
Choose Cooper For All Your Commercial Elevator Needs
At Cooper Elevators, we are engaged in the design, manufacture, and installing of a variety of commercial elevators for a range of varying commercial and business needs. We offer highly customized and cost-effective, but technologically superior commercial elevator solutions all over the country. Our elevator solutions are designed according to the necessities of our clients, taking into account their convenience and comfort. Our clients admire our elevators for their exceptional performance, class, power, and ease of maintenance. We are a well-recognized manufacturer of state-of-the-art commercial elevators in India. To know more about how we can help equip your commercial building with a customized elevator, feel free to get in touch with us!